IAFF Headlines
Current news directly from IAFF locals, councils, and state/province associations in the US and Canada.
Voices of Change: Dallas Fire/Rescue Fight Against Cancer
07/22/17 - IAFF Local 42
31st IAFF Fallen Fire Fighter Memorial Service
07/21/17 - Colorado Springs Professional Firefighters
31st Annual IAFF Fallen Fire Fighter Memorial Service The 31st IAFF Fallen Fire Fighter Memorial service will be broadcast live via streaming video on Saturday, September 16. The ceremony in Colorado Springs, Colorado, officially begins at 11:00 a.m. Mountain Time.
Backing the Thin Line Event
07/20/17 - Newport News Firefighter's Association
Backing the Thin Line will be hosting an event Thursday evening at Menchville Baptist Church at 1800 located at 248 Menchville Rd. for any family member and spouse of a first responder. The purpose is to answer any questions family members may have and to ensure they are aware of all the support resources available to them as well as to all of our members.
ROSWELL PARK CANCER INSTITUTE RESEARCH DONATIONS
07/20/17 - Lets Fire Cancer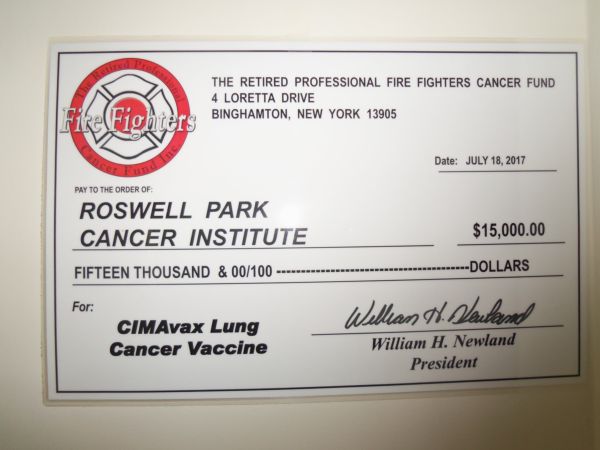 St. Clair Shores Golf Outing - Sept 9th
07/19/17 - MPFFU
Westfield Battalion Chief Mike Sherley retires with 43 years of service
07/19/17 - IAFF Local 4416
Congratulations to Westfield Battalion Chief Mike Sherley on his retirement.  After 43 years of service to the Westfield community and Hamilton County, Brother Sherley hung up his coat for the final time on Monday morning.
Brother Brandon Anderson's comeback
07/19/17 - IAFF Local 4416
The amazing story of IAFF Local 4416 member, Fishers FD Lieutenant Brandon Anderson and his overcoming the odds to get back to the job. Brother Anderson has worked extraordinarily hard to overcome the loss of his leg after an off duty accident.
Washington Rescue
07/19/17 - Pennsylvania Professional Fire Fighters Association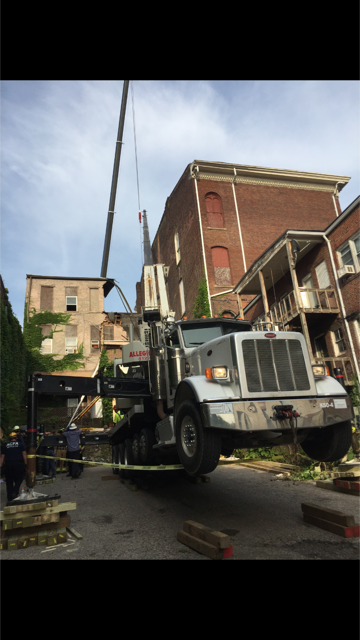 A recent building collapse with entrapment and a subsequent rescue of a woman in the rubble pile in Washington, PA showed the cooperation, professionalism and dedication of emergency responders from southwestern PA.
South Metro Fire Rescue LODD
07/18/17 - Colorado Professional Fire Fighters
It is with great sadness that South Metro Fire Rescue (SMFR) shares news of the death of Engineer Michael Freeman. Engineer Freeman passed away peacefully in his home at today, July 16, 2017, after complications from cancer. Mike started his career in 1974 with the Cherry Hills Fire Department and his many honors include being SMFR's most senior active member, holding badge number 74-1.
ATTENTION ALL MEMBERS: UNITY RALLY
07/18/17 - Cambridge Fire Fighters
Brothers and Sisters, Please come out and support the other unions if you can.
Responsible Retirement Reform for Local Government Task Force Report Released
07/18/17 - MPFFU
Tuesday, July 18, 2017, 10:27 AM Task Force: Greater Monitoring, New Board Needed For Local Finances More reporting, overall transparency, a fiscal stress test for pension and benefit spending, as well as creation of a new Municipal Stability Board are needed to help local governments maintain ongoing financial stability, a local government task force recommended on Tuesday.
Chula Vista Firefighters IAFF Local 2180 continue to move ahead!
07/18/17 - IAFF Local 2180
Chula Vista Firefighters IAFF Local 2180 President Darrell Roberts and Chula Vista Council Member Mike Diaz were recently asked to attend the KUSI Morning Show. They discussed the current state of affairs with the Chula Vista Fire Department and the plan moving forward. They discussed the imortance of 4-0 staffing on every engine and the need to increase the public safety delivery to our community. Chula Vista Firefighters continue to fight to protect our community and to protect our Firefighters!
St. Louis, MO IAFF Local 73 - LODD
07/17/17 - Missouri State Council of Fire Fighters
Funeral Notice St. Louis Fire Captain John Kemper It is with deep sorrow and profound sadness that we announce the line of duty death of St. Louis Fire Captain John Kemper.  Captain Kemper was injured while battling a structural fire on July 5th, 2017 and died July 12, 2017.
IAFF Peer Fitness Training in Dearborn Heights
07/17/17 - MPFFU
Dearborn Heights, Local 1355 is hosting an IAFF Peer Fitness Training Course  The class will be October 23-27, 2017 from 8-5 each day.  The location of the class will be at Dearborn Heights Fire Department, this may be subject to change.   The cost is $1000 per individual.  If you are interested in attending class or receiving further information, please contact Lt.
1522 Honors Kent Reyes
07/17/17 - New London Fire Fighters
New London FD would like to thank its member Kent Reyes for 32 years of proud service to both the Fire Department and to the local community. Kent retired this month and his daily presence and spirit will be greatly missed on the job. Thanks for everything Kent! Rod Ventura and Kent Reyes pose for a quick picture.
Commissary Shopping Privileges Vote
07/17/17 - IAFF Local F-102
All Hands, An online vote concerning Commissary Shopping privileges has been established on the Union website. Please log in and cast your vote during the allotted timeframe from this afternoon starting at 1352 until 1700 hours on 06 August 2017.
'Dud' fireworks destroy Livonia truck on Independence Day
07/17/17 - IAFF Local 1164
Livonia first responders had quite the welcome to Independence Day after they were called to a residence to deal with a vehicle fire. Police and firefighters were called in the early morning hours of July 4 to a home in the 14100 block of Arcola on the report of a pickup truck that was engulfed in flames.
Livonia burns field to destroy invasive plants
07/17/17 - IAFF Local 1164
It's not often you see a firefighter start a fire on purpose. But that's what took place for one of the first times in recent years in Livonia last week. A controlled burn took place last Thursday on city property north of Glendale between Merriman and Farmington, a measure the city took to combat the creeping of the invasive species phragmites.
FF Ritchey
07/17/17 - Newport News Firefighter's Association
First and foremost, we extend our prayers and condolence to the family, friends, and company members of FF Ritchey. You are all in our prayers and thoughts during this difficult time. We have fielded many questions and concerns from individuals asking how they can help and what the NNFA is doing to help.
Free Training - Common Sense Economics
07/17/17 - MPFFU
The National AFL-CIO and the State Federation will host a CSE Train-the-Trainer Workshop on July 22, 2017 at 9am. It's open to anyone interested in advancing labor's progressive economic agenda. We are asking leaders to commit to sending members of your union, local endorsed candidates, and activists to this important training.
Local 718 supports MNA Nurses strike at Tufts
07/16/17 - Boston Fire Fighters
1st Annual First Responders Cup
07/16/17 - Albuquerque Area Fire Fighters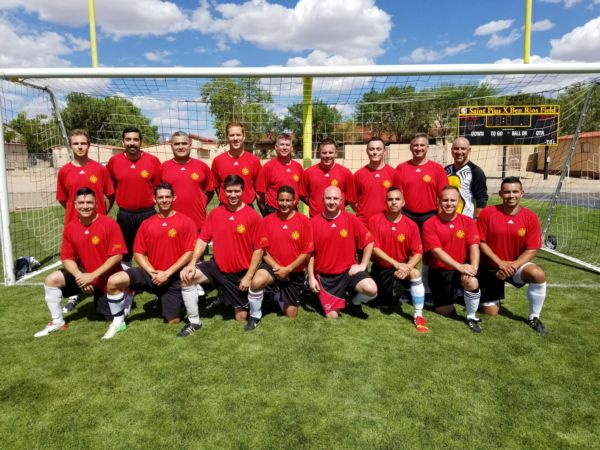 AFD defeats APD (8-1) in the 1st Annual First Responders Cup soccer game before the ABQ Sol game on Saturday, July 15, 2017.
Pipes & Drums Friendraiser - August 24th
07/15/17 - MPFFU
Join us for the 8th Annual Metro Detroit Police-Fire Pipes & Drums Friendraiser on Thursday, August 24th.
Extrication on the Sherwood Island Connector
07/14/17 - IAFF Local 1081
At 11:56am on Friday July 14 2017, the Westport Fire Department along with Westport EMS and Westport Police were called for a motor vehicle accident on the Sherwood Island Connector in the vicinity of the transfer station. Initial reports stated there was a multi-vehicle accident with possible extrication. The initial fire response was 1 engine, 1 rescue, and the Shift Commander.
Hot Dog Eating Contest Entrants Needed
07/14/17 - IAFF Local 21
Chicago's Taste Authority is hosting the Minneapolis and Saint Paul Police and Fire Departments for the eighth annual "Wiener Take All" Chicago hot dog eating contest. In recognition of one of our favorite holidays, National Hot Dog Day, visit Minneapolis location, located at 3101 East 42nd Street on Tuesday, July 18, at 2:30 p.m., when the fun begins.
Local 21 Regrets To Announce The Passing Of Past Firefighter James E. Smith
07/14/17 - IAFF Local 21
Local 21 regrets to announce the passing of retired Firefighter James E. Smith.  Firefighter Smith started with the Saint Paul Fire Department on October 14, 1975 and retired on December 23, 1994.  Funeral arrangements are pending.
Letter from Tom Lovell
07/13/17 - IAFF Local 1565
Your E-Board spent approximately 45 minutes (each) listening and asking questions of the four 7th District candidates over the last two days (7/10 & 7/11). Brother Mike Bacon, Brother Ryan Mudie, Brother Ricky Walsh and Brother Greg Womack are the candidates vying for the for the position.
Zim out, Byrd in
07/13/17 - IAFF Local 440
     With a little help from the PAC board and the generous support of our PAC members, Dr. Brian Byrd defeated incumbent Zim Zimmerman in Fort Worth City Council District 3.  A significant portion of his 686 vote victory was due directly to the votes that our membership put into the ballot box.
Cancer
07/13/17 - IAFF Local 440
We are all aware that cancer has become more than a buzzword in our chosen profession. Prevention and detection have become engrained in our way of life. That being said, the Local 440 board would like to offer some suggestions.
56th Anniversary
07/13/17 - Chester Firefighters Local 1400
Local 1400 is celibrating our 56th anniversary of being a member of the IAFF. 56 years ago today, our local received its charter from the International Association of Firefighters officially recognizing us as a part of their union. This was the first day of the City of Chester Professional Firefighters Association, Local 1400.
11 members promoted
07/13/17 - IAFF Local 1081
2017 Fill the Boot
07/12/17 - Newport News Firefighter's Association
Dust off your old boots! This year's Fill the Boot Campaign will be Saturday, August 26 at Jefferson Commons & at Tech Center! We'll need alot of help and great turn out from everyone to manage both these busy locations so mark your calendars now! Our goal is to beat our record collection high of $9,000 so we'll need everyones help. Family and friends are welcome to participate.
Fire Fighter Cancer Registry Act Advances in the House
07/12/17 - IAFF Local 4416
Taking another step closer to becoming law, the House Energy and Commerce Subcommittee on Health unanimously approved H.R. 931, the Firefighter Cancer Registry Act of 2017.
Task Force Prepares to Release 4th Edition of WFI
07/12/17 - IAFF Local 4416
The IAFF, International Association of Fire Chiefs (IAFC) and representatives from 10 fire departments from across the United States and Canada convened this week in Miami, Florida, for the IAFF/IAFC Fire Service Joint Labor-Management Wellness-Fitness Task Force meeting.
July 17th 2017 Union Meeting
07/10/17 - IAFF Local 3598
REGULAR BUSINESS MEETING NOTICE To: Gurnee Firefighters Local 3598 Members From: Nick Perry Date: Monday July 17th (Gold Shift) Time: 8:30 A.M. Location: Village Church of Gurnee 1319 Huntclub Rd.
Baseball Jersey
07/07/17 - IAFF Local 51
Union Member, If you want a L51 Baseball Jersey and the back  The Jersey is made by TEAMWORK 100% Polyester Cost $65.
Johnstown L0463 Trap & Bike Run
07/07/17 - Pennsylvania Professional Fire Fighters Association
IAFF-MG Districts 4 & 16 - Checkout this Event and Save the Date!!! IAFF Local 463, Johnstown Firefighters is sponsoring this event. The Trap & Field Bike Run will be held on July 29th, 2017. Day of the Ride Registration will be from 10:00 to 12:00 with Kick-Stands Up at 1200! Riders $20.00 Passengers $10.00 * Coffee & Donuts provided before the Ride.
Northeast Charity Golf Tournament
07/07/17 - Pennsylvania Professional Fire Fighters Association
Attached are the sponsorship letter and golf invitation for this tournament. Wilkes-Barre Municipal Golf Course, 10:00 AM September 5, 2017.
2017 Campaign Training Academy
07/07/17 - Professional Fire Fighters of Massachusetts
Secondary Membership Meeting
07/07/17 - IAFF Local F-102
All Hands, A secondary Membership Meeting is being scheudled in advance to handle any action(s) needed not dealt with in 09 Aug 17 Membership Meeting. The Meeting will be held at Crash Station 62 & will commence at 1730 Hours. Remote login will be allowed/provided. If you have any comments, questions or concerns please feel free to contact me.
Membership Meeting
07/07/17 - IAFF Local F-102
All Hands A Membership Meeting has been scheduled & posted on Union website calendar for 09 August 2017. A running agenda has been posted. Meeting will be located at Crash Station 62 & will commence at 1730 Hours. Remote login will be allowed/provided. Hope to see you there.
Mesothelioma
07/06/17 - PFFU
The Pleural Mesothelioma Center has reached out to us to provide our members with information about their organization. Please read the information below and follow the link under Member Resources/Useful Resource Links for more information.
Help Support Our Member In the Calendar
07/06/17 - Cunningham Fire Fighters
See attached for information to support one of our own in this year's FF Calendar. Your support would be greatly appreciated.
Current Wage Comps July 2017-2018
07/06/17 - Oregon State Fire Fighters Council
Fairview Firefighters assist m/a Poughkeepsie FD
07/06/17 - Dutchess-Fairview Professional Fire Fighters
July 5, 2017 - Fairview firefighters were called mutual to the scene of a working structure fire on 45 Fitchett Street in th e City of Poughkeepsie tonight. 41-11 responded immediately on Poughkeepsie FD commands call of a 10-75 assignment to the scene. Upon arrival Fairview firefighters were assigned to with a back up hand line to support the initial in crews from Poughkeepsie FD.
PFFM Golf Tournament
07/05/17 - IAFF Local 739
Location: Juniper Hills Golf Course 202 Brigham Rd Northborough MA 01532  Details:  Contact: Joe Fonseca Golf@pffm.
Help Us Help Other
07/05/17 - IAFF Local 736
The Williamsport Firefighters are participating in the 58-hour fight against cancer from July 5th at 10:00am to July 7th at 8:00pm. By clicking the link below you can securely donate to Foundation 58. Foundation 58 is a nonprofit organization, established in memory of Hazleton City Deputy Fire Chief Gabriel A.
Headlines Provided By:
Profirefighter.com - IAFF Website Design, IAFF Website Hosting, 100% Union Made in the USA.
GrievTrac.com - Online Grievance Tracking Software, 100% Union Made in the USA.
UnionActive.com - Website Content Management System with Powerful Communication Tools for Union Website's, 100% Union Made in the USA.
IAFFLocals.com - Complete list of IAFF locals and websites plus featured content from IAFF locals around the US and Canada.
IAFFWebsiteDesign.com - IAFF Web Design, Specifically for IAFF Local Website's, 100% Union Made in the USA.